New: Checklists can be created without a template
Our new checklists allow users to create free-form checklists, AKA to-do lists directly in Jira issues or Confluence pages. You no longer need to have a checklist template to generate a checklist.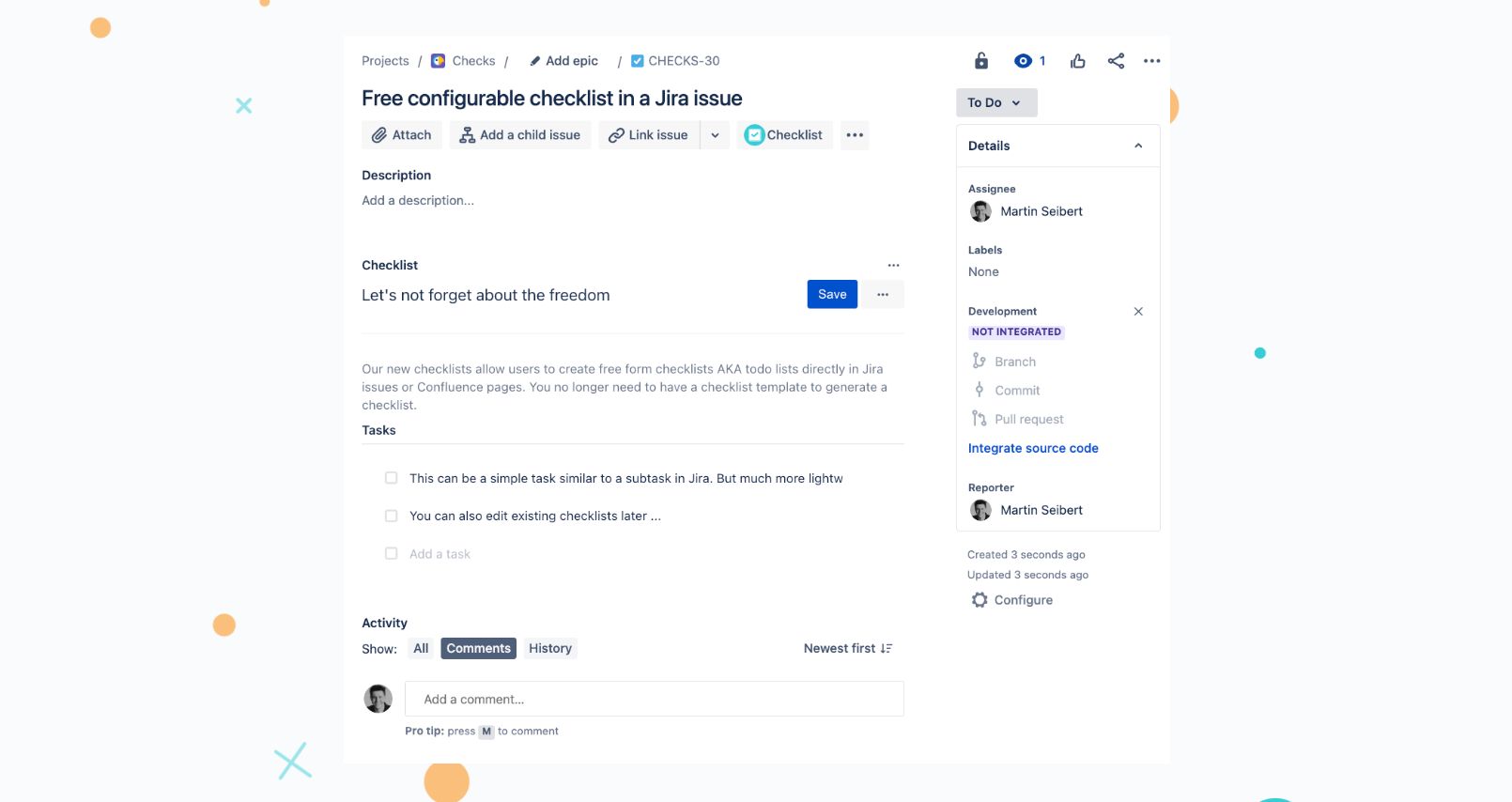 On the one hand, we believe that stats will help you and your team to love your checklist work more. You can see your progress. You can report on your discipline and learn about the process itself. It's also some form of gamification to see all these analytics about your progress.
New: Users can edit checklists
Users can also edit a checklist now when a change or an additional need arises. This transforms the mere checking and auditing element of our checklists into a to-do list that can change and "evolve." This feature is available in Jira and Confluence.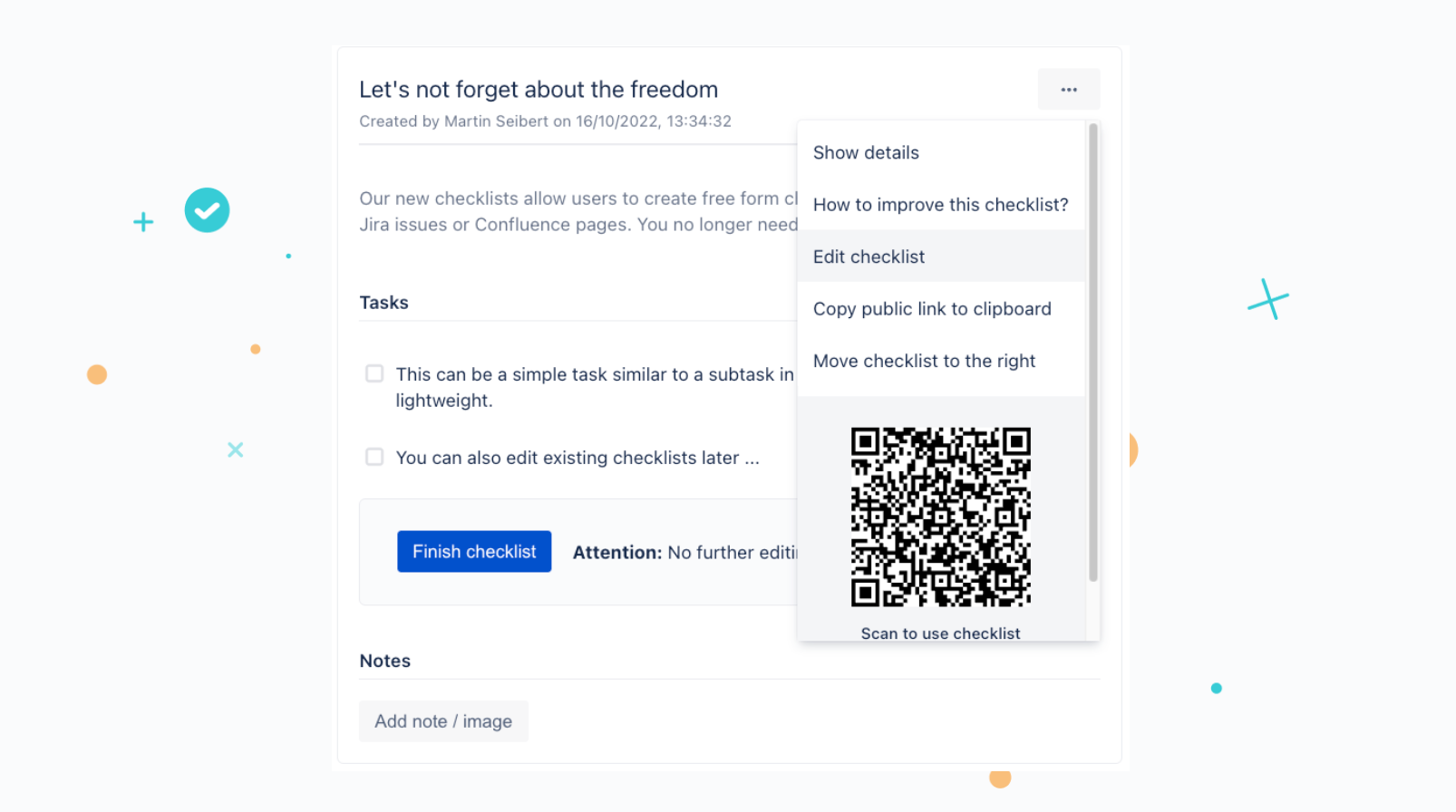 To be able to edit existing checklists, you need to enable this feature in the checklist template with the option "Editable."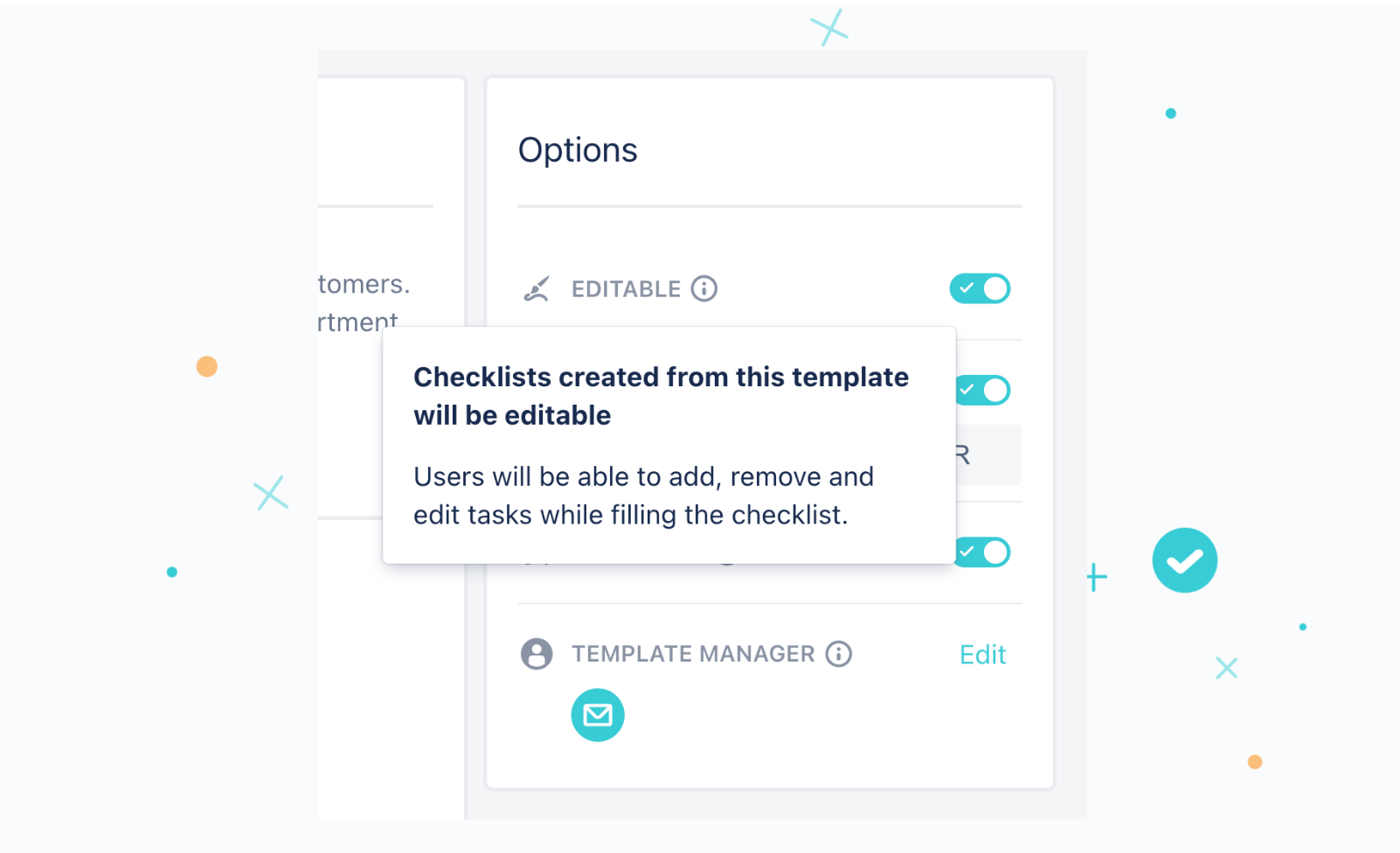 Improved: More meaningful empty state for checklists
We have improved the empty states for checklists in the admin area at the beginning when there were no existing checklists yet.

And some more improvements & fixes
Fixed: If you convert a task to a heading, the description is preserved now and does not get lost.