We have added the ability to create a completely new template directly from within the "/checklist" and the "/Checklist template" macro in Confluence pages.
1. Add the "Checklist" macro to your page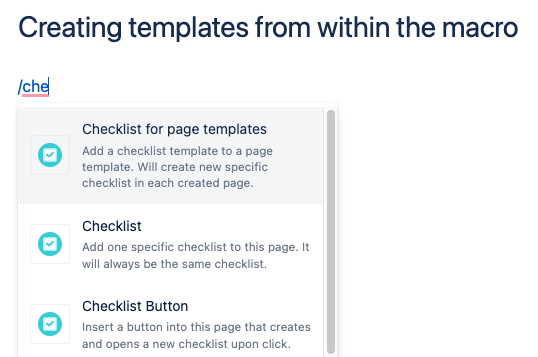 2. Click the "Create new template" button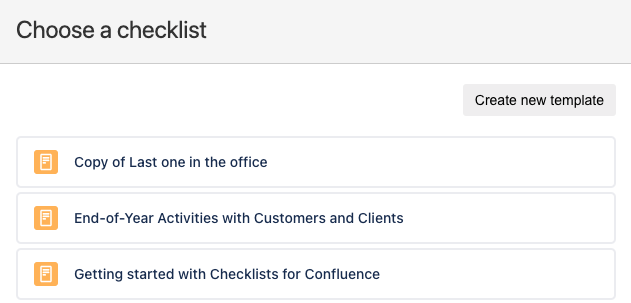 3. Add your template just like in the admin area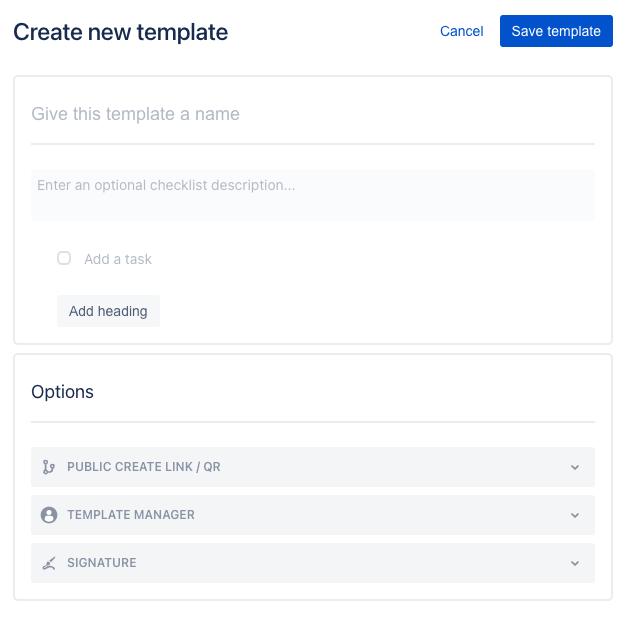 We believe that this has the benefit for users to simplify the onboarding process. Creating templates is crucial for our checklist solution. So making this easier is important for the acceptance of the solution also in your organization.
Please note that this feature is not part of the "/Checklist button" macro though.